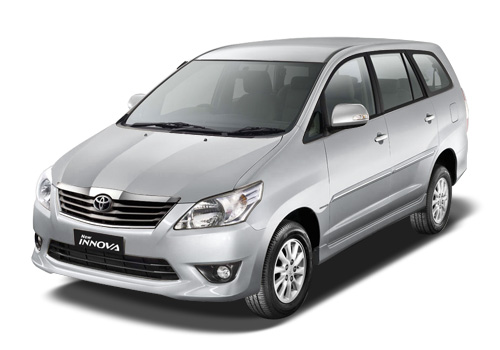 Toyota Innova
Toyota innova is the best MPV/AUV vehicle in the Philippines. With the Innova, you are provided with generous space while having the luxury of comfort. Toyota innova has enough luggage space to accommodate your family's luggages and built tough to give you the right confidence while maintains its soft and comfortable ride.
Rent-A-car
Toyota innova is a multipurpose, versatile vehicle and is one of the favorites in car rental (rent-a-car) companies business. Rent-a-car companies like Real Wheels Davao choose Toyota Innova due to its reliabiliy, comfort and space that could serve well their guests.
Innova for Rent
Toyota innova is offered for selfDrive and with driver option by the car rental company. SelfDrive rental is limited within Davao City areas only. Adjacent cities are considered for long term rentals. With driver option rental is offered in convenient and flexible options. Fuel and Driver's meals/accommodation is flexible and can be discussed openly.