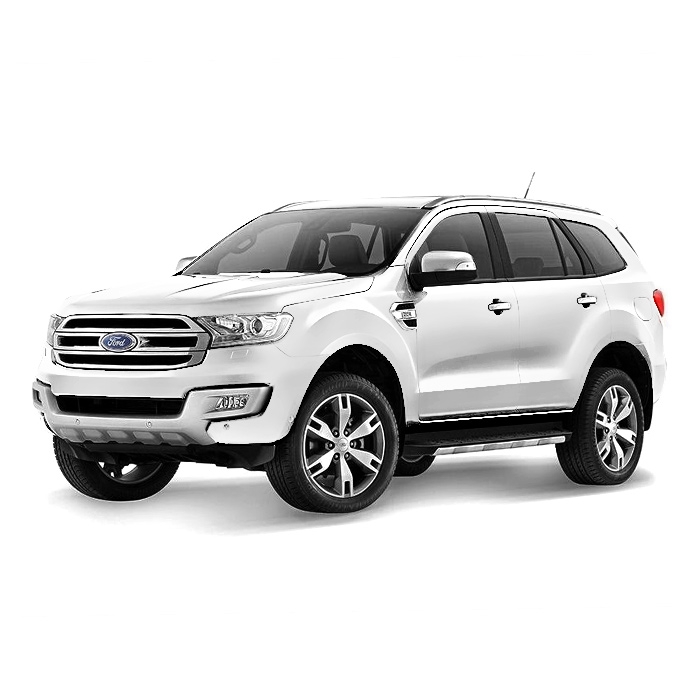 SUV
SUV (Sports Utility Vehicle)
is one of the most popular vehicle for executives, long travels and rough terrain in Philippines. Different SUVs offer different ride quality and terrain capabilities. Most of the SUVs are capable of carrying at least 7 persons and have ample amount of cargo for luggages, tools, and/or equipments. SUVs usually built tough with high ground clearance that gives confidence and command in the road.
Rent-A-car
Ford Everest is one of most popular
SUV
in the Philippines. The comfort of riding a Ford Everest in long travel makes it the best choice for
Real wheels Davao
. Executives also choose the Ford Everest due to its comfort and relaxing ride in the city. Toyota Fortuner 4x4 is a popular tough
SUV
for rugged terrains. A very popular choice for every
Rent-
A-car company due to its toughness, high ground clearance and, being Toyota, it durability.
SUVs for Rent
Ford Everest
is offered as with Driver for SUV rental. It can cater all types of family occasions and any kind of business trips. VIP guests are welcome with special attention from the company. Long term contracts with special arrangements, terms and rates are open for negotiation.
Toyota Fortuner
is offered for selfDrive and with driver option by the Rent-a-car company. SelfDrive rental is limited within Davao City areas only. Adjacent cities are considered for long term rentals. With driver rental is offered in convenient and flexible options. Fuel and Driver's meals/accommodation is flexible and can be discussed openly.