If you are looking to make a car booking reservation is Davao, you should consider us. At Real Wheel Davao , we provide all our customers with flexible and affordable options when they rent a car. Our offices are located at the heart of Davao City, which makes picking your car rental reservations easy. Additionally, you can opt to have your car dropped on at your hotel or the airport when you make a rental car reservation with us. We aim to be the leading car rental service in Davao by offering clients the best quality of cars at the most affordable rates. Besides the rental car service, we also offer tours and travel packages to our clients. You can make a booking for a guided tour of the interior and experience the scenic views of the Mindanao countryside. If you are planning a trip to Davao City and the surrounding, using a rental car can be the easiest way to get around. Here are a few reasons why your rental car booking should be through Real Wheel Davao.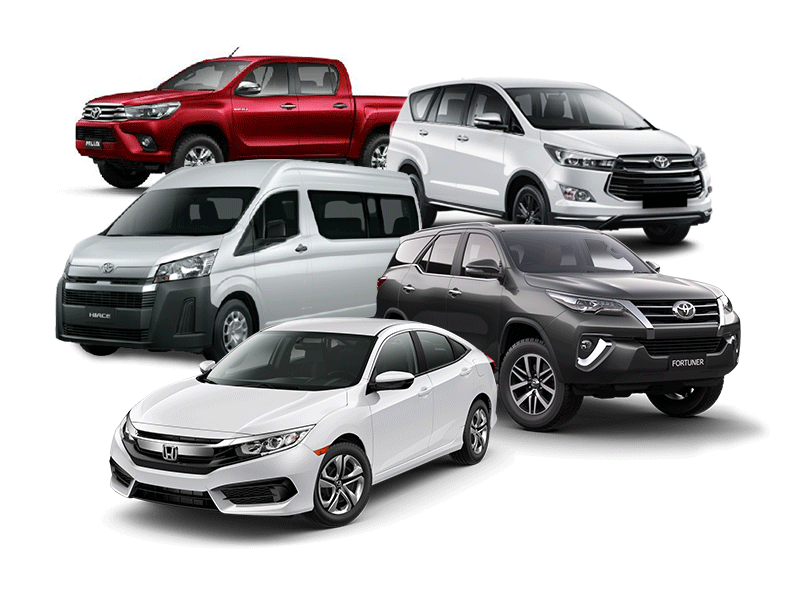 We Have A Large Fleet of Cars
Whether you are traveling alone or as part of a large group of friends or family, we have a car to suit your needs. You can access a rental minivan, van, SUV, pickup, sedan, MPV, or AUV from us. In short, we have vehicles for every situation.
Affordable Rates
The demand for rental cars has been on the rise as more people discover the benefits of renting a car when traveling. As demand has risen, customer expectations have risen as well. At Real Wheels Davao, we can help you access the highest quality of rental cars at a low cost.
Stress-Free Booking Process
Our service allows you to book the car online or via a phone call. Whichever option you pick on our website, you can be assured that the process will be stress-free. Our staff will handle your request for a car professionally and it will be waiting for you when you arrive at the hotel or land at the airport. We always listen to the needs of our customers and fulfill them to the best of our abilities.
Professional Staff and Drivers
Real Wheel Davao is a professional company that hires professional drivers. When you rent a car from us, you can be assured that we will handle your professionally. For those who opt to use one of our drivers, you can be assured of the highest level of professionalism. The driver will show you around and take you on a guided tour of some of the most popular tourist attractions in Davao and the Mindanao courtside. Besides that, our drivers will ensure that you get to your meeting on time, for those that visit Davao on business. They have excellent knowledge of the road network and they will use it to your benefit.

You may also contact us through call or email