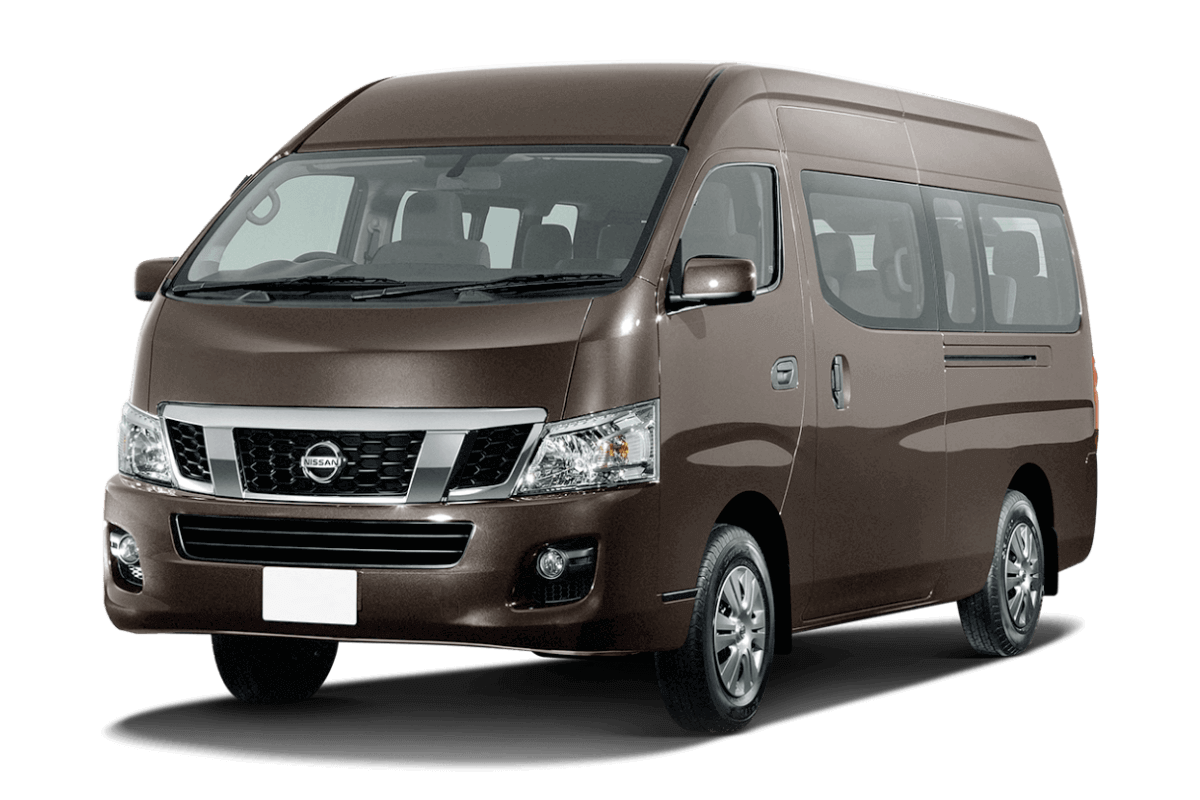 VAN
VAN
is the most popular vehicle transporting people for both company and family use. It can comfortably accommodate 10-14 pax with enough luggage.
Rent-A-Car
VAN
is top choice for rent-a-car business for conventions, city tours and all types of occasions. Top models use by rent-a-car companies are:
Toyota Grandia GL
is a 10-12 seater van and as of this time, top choice due to its known reliability and toughness. This model is the all-time favorite in rent-a-car business because it can accommodate most of the client needs.
Toyota Super Grandia
is a 10 seater executive van that built for comfort. You expect 2 captain seats and other well padded leather seats at the back. Commonly used to VIP and hire profile guests of rent-a-car company.
Nissan Urvan Premium
is another contender for van rentals (rent-a-car) due to its capacity which accommodates up to 14 pax and still got extra room for luggages. It's a highroof van that makes it even bigger and have extra head space that makes the van more ventilated and refreshing compared to other regular vans.
VAN rental
Vans
are offered as with driver car rental/van rental. It can cater all types of family occasions and any kind of business trips. VIP guests are welcome with special attention from the company. Short term and Long term van rental with special arrangements, terms and rates are open for negotiation.